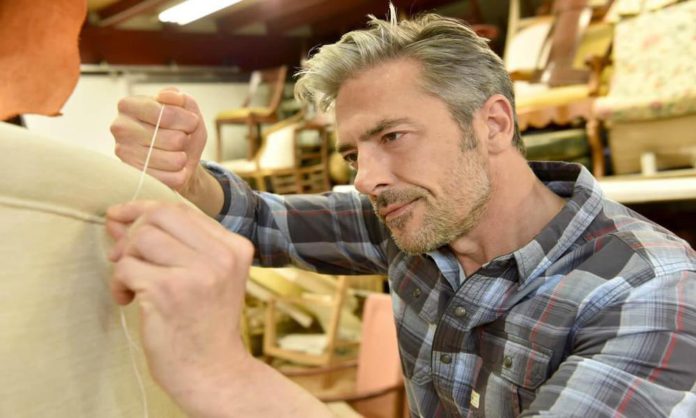 No doubt the Sofa repair is the main character of every home which we use enough no house is completed without it when we watch TV we sit on the sofa when we came from outside, we sit on it when we are about to use a laptop, we sit on it. Have you ever thought if you need to repair the sofa then what will you do for repairing and how you will do this? In this blog, we will guide you about sofa repair in detail. After reading all this you must be able to do that job at home, it's quite interesting to explore the topic.
Capture picture
At the start, you should capture a picture of your sofa repair from all angles before and after opening it will be an easier process by which you can match your sofa after repairing and collecting all the needed instruments like wooden pieces mattresses, glue, or nails, etc.
How to choose fabric?
Choose the good quality fabric for the sofa, don't try to buy a much expensive or too cheap fabric, go midway the fabric you choose for the sofa should bear heavy traffic and should be according to fashion.
Use of color
Try to choose a good color fabric for the sofa which could match your home interior if you have dark color interior then you can choose light color fabric otherwise go for a dark color you can also do a set according to color contrast as we all know light and dark color contrast always look awesome and leaves a good impression on the guest.
 Placing the mattress
Carefully measure the sitting area and cut the mattress piece and insert this piece in the fabric, carefully make a crease and fold it in the fabric piece. Try your best to wrinkle never seen otherwise it gives an ugly or unprofessional look. After this changes its spring, take the hammer now carefully insert nails into it, the nails you are using should be small cobbler nails that are mostly used in repairing.
How to join the sofa elbow?
Joining the elbow is a little bit tricky, choose a piece of wood same to another elbow of the sofa now join the wooden edge with the center of the sofa from the side you can also wrap fabric on a wooden piece of the elbow, but the fabric should be just like sofa don't choose another color it may give the worst look. But you can change the color in the order of light and dark like your sofa fabric color is light brown but for safety, you can use dark brown on the elbow. Use nails or glue for joining. If your sofa is wooden only then you can apply paint on your elbow.
How to join fabric with the sofa elbow? 
Cut the piece of fabric according to the size of the sofa elbow now use glue on the fabric and carefully stick it on a wooden piece like a ready-made repeat this process if needed in the end insert a nail to make it longlist.