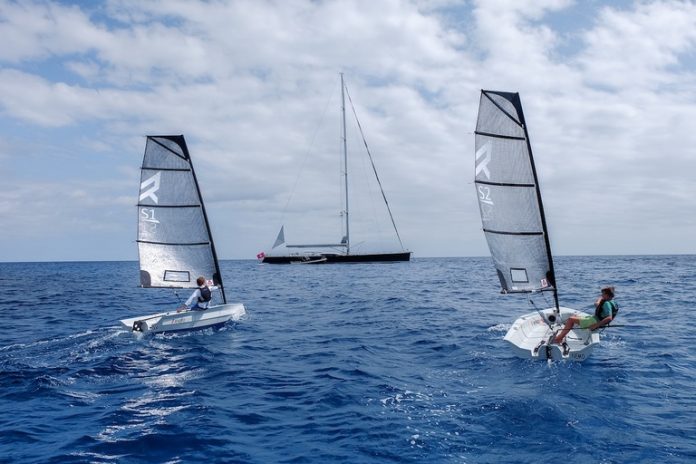 Sustainable, compact and high-performance in one small sailboat
Designed to withstand the test of time, Reverso is the world's first foldable and lightweight performance sailboat with sustainability at the heart of its innovative design. Offering a unique approach to modern sailing, Reverso is constructed to offer users the most fun sailing on the water in a responsible way. 
Measuring 3.40 meters in length, Reverso can fold up to one square meter while carrying two adults or one adult and two children. Inspired by racing, sustainable performance was a driving factor behind the development of Reverso. Ready to use in 180 seconds, Reverso is a hundred percent made by hand at the company's facilities in France, following a strict culture of excellence. "I distinguish sustainability in the use and durability of Reverso," says Antoine Simon, creator and founder of Reverso. "The longevity of Reverso is interwoven into the concept and design of the boat." A sailing instructor and airline pilot, Simon chose to leave the aviation industry to bring his dream of creating a compact, lightweight and foldable sailing boat to life. "I really wanted to create a beautiful boat, but I wanted to make sure it would be sustainable. I have two children, and for me, it was important to think about the materials used and raw materials from the get-go."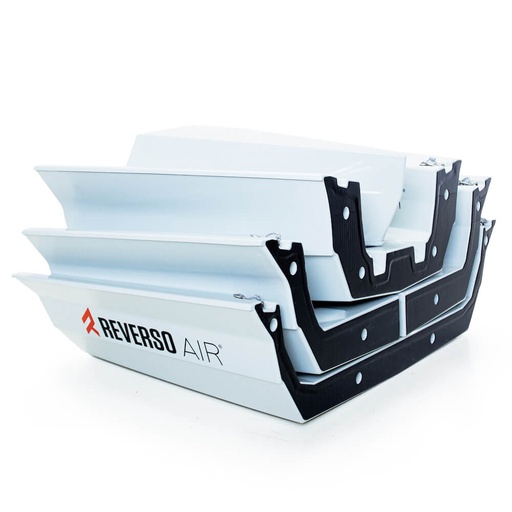 Reverso is handmade using the most advanced technologies and high-tech materials used for offshore racing, extreme sports and aeronautics such as composite, recycled wood and organic resin. The design and construction of Reverso ensure it lasts as long as possible and can easily be repaired. For example, the team only used dense wood for the mast foot plates, and 316L stainless steel for all the padeyes. The rudder is made from organic resins, and the plastic-free packaging is made from wood harvested from renewable forest while the cardboard is recyclable. "We have a responsibility to the future generations. Everything we produce has an impact," adds Simon. As Reverso is dismountable it can easily be stored in a sheltered space and avoid premature aging, damage from external elements and requires nearly no maintenance. Fully repairable, Simon wanted to make sure Reverso could be repaired if needed in the long run. "In this case, it's very solid and every part is repairable, whether by yourself or through a shipyard."
All Reverso sailboats are hand produced in France in their own factory in Brittany. "We build sailboats we are proud of for people we care about, in our factory. This new factory was especially designed to build the Reverso Air and organized around lean manufacturing, and continuous improvement." Reverso's design has been tested and certified by experts at ICNN of La Rochelle. Given the prestigious 'boat of the year award' in the USA, Reverso is revolutionizing the practice of sailing. The most fun and sustainable small sailboat on the market today, visit Reverso's website to learn more about Reverso.