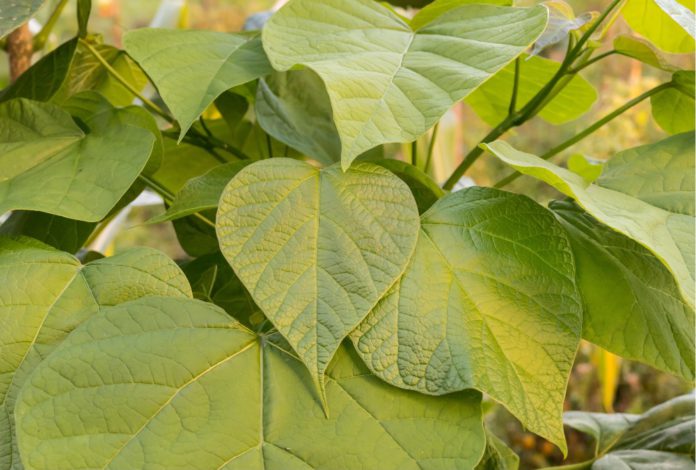 Paulownia or the Empress tree are known for their speedy growth and many other unique characteristics. The tree is native to central and western China, but is now grown around the globe. There are about six to seventeen different species of this tree.
However, here we have discussed the top 5 most planted species of the Empress tree.
1. P. Catalpifolia
The Catalpifolia is comparatively a slow-growing species of the Paulownia Tree. During the first three years of its life, it grows as speedily as any other species. However, from the 4th year, the thickness of the tree increases at a very low pace, just 1 to 2 cm a year. This slow growth results in tight annual rings, and thus makes the timber of this particular tree more valuable.
Timber from Catalpifolia is used exclusively as plywood. The selling price of this timber is almost 3 times higher. It is believed that the longer this tree takes to grow, the better it is. After all, it will develop narrower rings with time and thus the value of its wood will be increased.
2. P. Elongata
The Paulownia Elongata is the fastest-growing species of the family, and this makes it ideal for afforestation projects of any size. If you are looking forward to planting this particular species, it is best to consult Paulownia Energy. They have helped many in making an effective business plan for a successful venture. Besides, they have experience working in Ukraine and Europe. So, whatever it is that you need, you will find them.
3. P. Fortunei
It is a very thermophilic species and thus is cultivated only in warm regions like southern China, southern Europe, and Africa. This species has a very straight trunk and narrow crown. The wood quality is higher and purer compared to other species. However, the Fortunei is not planted much nowadays, especially since the hybrid tree, Shan Tong, has taken over the market.
4. P. Tomentosa
Tomentosa is one of the highly cold-resistant species of the Empress tree. It has been cultivated in Europe for over 150 years now for its decorative appearance. However, it is important to note that its growth rate is comparatively slower, and even the height of the mature trees remains short. This species can be grown on energy plantations. Then again, for this purpose most prefer elongate.
5. P. Shan Tong (Hybrid)
This is the fastest-growing species, but it is a hybrid created using the Tomentosa and Fortunei species. It has the cold resistance of Tomentosa and the better wood quality of Fotunei. This tree can be cultivated in both – cold regions of Germany as well as warmer regions of Europe. Furthermore, this tree has a narrower crown, and thus more trees can be planted in the available space. As far as investment is concerned, Shan Tong surely proves to be valuable.
So, those were the top 5 well-known species of Paulownia. To know more about this amazing tree and its general characteristics, you can check out the Youtube channel of Paulownia Energy. To educate everyone in general, and improve the environment, they regularly post new videos on their channel.