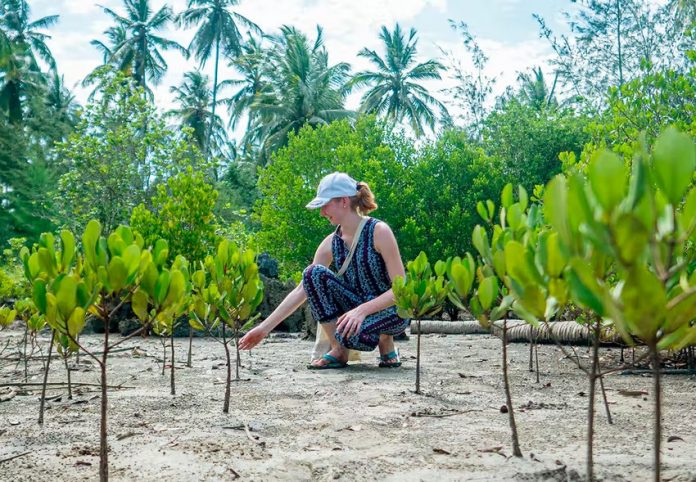 Does your heart hurt to witness the ruthless degradation of our environment? Do you want to help save the environment but don't know how to? Environmental volunteering might just be what you are looking for. People passionate about protecting the environment can take up environmental volunteer work in many ways that can sustain, restore and rejuvenate the planet we live in. Everyone is blessed with a set of unique skills, and you can explore various volunteering opportunities where you can put your skills to the best use.
Five Meaningful Things You Can Do as an Environmental Volunteer 
There is so much to do in the environmental volunteering arena! Volunteers can work in vegetation management, removal of invasive plants, ecological restoration, tree plantation, fundraising and education. Here are five exciting ways you can do your bit as an environmental volunteer:
Plant Trees
One of the best ways you can contribute to making the planet greener is by planting trees. Trees play a tremendous role in maintaining ecological balance and help mitigate the harmful effects of environmental pollution. They produce oxygen, serve as a habitat for several species of animals and help prevent soil erosion. More than 481kha of tree cover has been lost in the United Kingdom since 2000. The ecological effects of this deforestation could be disastrous if not handled in time. If, as an environmental volunteer, all you do is plant a few trees, you have played a small but significant part in saving the environment.
Organise a Park Clean-up
Lush parks with various plants and flowering shrubs add a lively vibe to drab cities. Sadly, many such parks are littered with plastic wrappers, soft drink bottles, discarded masks and other pieces of garbage. Why not organise a clean-up in your local park? Recruit a few other conscious citizens, form a team and do your bit to keep our planet clean.
Participate in a River Clean-up
Rivers play a very important role in the water cycle and are a habitat for many species of fish and other aquatic creatures. River pollution is a major menace in the modern world, and among the best things an environmentalist could do is participate in a river clean-up. While a river clean-up can be challenging, it is also gratifying. Removing trash from rivers can make the water safer for both humans and wildlife.
Volunteer at an Eco-Conscious Farm
At present, there is rising awareness about the environmental damage caused by commercial farming, and many farmers are turning to eco-friendly farming practices. Eco-conscious farming is more sustainable in the long run and better for both humans and the environment. You can find eco-conscious farms near you and volunteer your time, learning the nuances of greener farming practices. If you are a student looking for a summer job, finding one at an eco-conscious farm would be ideal.
Educate and Advocate 
Nature volunteering encompasses several aspects related to the sustenance and protection of the environment. If you have ample knowledge about environmental issues, you can educate others on these topics too. Those with professional PR or legal skills can work with advocacy organisations and contribute to developing laws and policies. You can help draft policies, spread awareness on social media, work on a documentary or organise street events, etc.
Wrapping up 
Never underestimate the power you possess as an individual to bring about meaningful changes in environmental conservation. From taking part in river clean-ups and organising park clean-ups to lobbying for a cause on social media, there is a lot you can do! Leverage your skill set to do something worthwhile as an environmental volunteer and play your part in sustaining the planet for future generations.