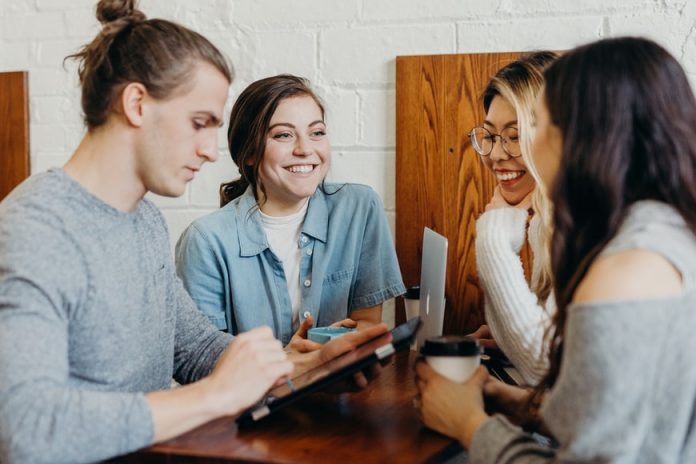 https://unsplash.com/photos/-uHVRvDr7pg 
Competition is all in days work for many businesses. This means constantly reviewing and analysing your business to ensure that it's performing at its best. Keeping up with your competition is one thing, but your goal should always be to get ahead. 
"But how?!" we heard you ask! Don't worry, we're here to help. In this guide, we'll give you our favourite tips to make your business more competitive. 
By outsourcing certain tasks within your business, you can cut down on your expenses whilst maintaining or improving your productivity. For example, you could outsource your cleaning and security needs to a London facilities management company. 
By doing so, you'll be able to provide a safe and clean workplace, whilst freeing up funds to reinvest back into your business at the same time! 
Your staff are the heart and soul of your business, so you need to look after them. If you can create a strong company culture and offer great benefits, your staff will be happier, and more motivated to produce results for you! 
The effect of this will be twofold; firstly, the better your staff perform, the better your business will perform. Secondly, word spreads when a company is great to work for. This will allow you to attract the best talent (maybe even from your competitors?) to give you an edge over your competition. 
Focus on your Customers, not your Products
Whilst it's important to deliver the best product possible, at the end of the day, it's your customers that keep the lights on. If you shift your focus to your customers and ensure that you solve their problems, your product and brand will follow suit. 
If you can deliver more for your customers than your competition, you'll be able to earn loyal and new buyers with ease. 
In today's day and age of social media, consumers rarely need to look too far to find what they're looking for. To cut through the noise, and ensure that you are front of mind when it's time to make a purchase, you need to nail your marketing. 
Take the care to understand your target audience, where they spend their time, and the best way to reach them. Besides, if your customers don't know that you exist, how can you expect them to buy from you? 
If the last two years have taught us anything, it's that markets, trends, and even the world can change in a heartbeat. Should these changes come, you need to be able to adapt or risk being left behind. 
Conclusion
If you want to stay ahead of your competition, follow the tips in this guide! Remember, your people and your customers are your priority – without them, you won't have a business.