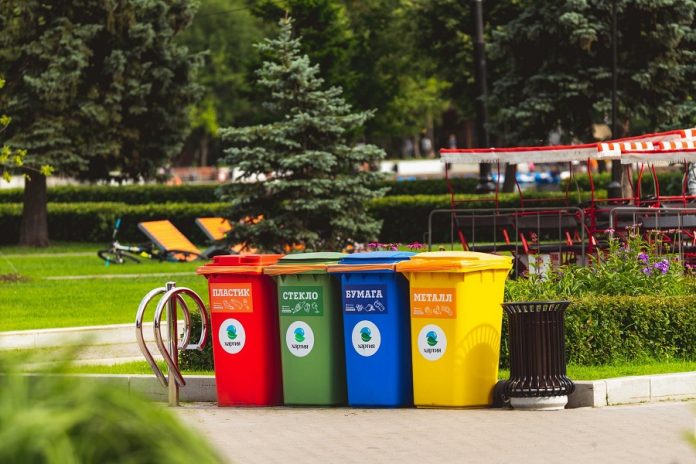 Fly-Tipper Dumps 15 Bin Bags
A fly-tipper has dumped 15 bin bags full of soil and unwanted cannabis plants on a country lane near Leicester. The bags were discovered on March 22, on Gartree Road just outside King's Norton near Great Glen. The Harborough City Council's environmental crime officers are looking through the bags to find information identifying the culprits.
This is not the first time an incident such as this has occurred in the Harborough District. A fine can be imposed for illegal disposal of waste products and reporting a fly-tip can be done by contacting a local district council.
McDonald's Staff Team Up with South Leicestershire Wombles
The staff from a McDonald's outlet on Melton Road in Market Harborough joined members of the South Leicestershire Litter Wombles in an effort to clean up litter from the lay-by of a nearby portion of A6 and along the verges of Melton Road.
During the day of May 16, 40 large bags of litter were gathered through the joint efforts of staff from local McDonald's franchise restaurants and the Litter Wombles volunteer organisation. This is the latest project in a series of efforts by McDonald's to fight litter in local communities.
For over 35 years, crews from McDonald's have been collecting rubbish all over the UK. Over the last 15 years, McDonald's has increased its ability to recycle plastics and oil used in its kitchens. It is encouraging to see a large organisation such as McDonald's commit itself to recycling and reducing waste.
County Recycle Rate Plummets
In the County of Leicestershire, the recycle rate has dropped over 10 per cent in the last ten years, from 56.4 per cent in 2010, to 45.5 per cent in 2019. This means just over 140,000 tonnes of waste is recycled every year.
One of the reasons for this drop in recycling – instead of the hoped-for increase – is the limited amount of recycling the waste system can handle. However, increased investment in recycling infrastructure and reducing the production of single-use plastics will hopefully begin to reverse this trend.
Six Figure Investment as Recycling Firm Rebrands in Leicester
Local aggregate provider Aggrecycle has invested more than 100,000 pounds in new vehicles and branding as it relaunches from a local quarry in urban Leicester. The new investment is designed to increase its ability to offer recycling services to local businesses.
By purchasing a tipper lorry for small deliveries and rebranding, Aggrecycle hopes to build off its 2019 investment in crushing and screening machinery to become a provider of recycle aggregate products in Leicester. Aggrecycle hopes to collect aggregate for recycling as well as source quarried materials to provide local businesses and property owners with high-quality aggregate products.
For the latest news on Leicestershire waste disposal, see the blog of Map Waste Disposal, based in Leicester.