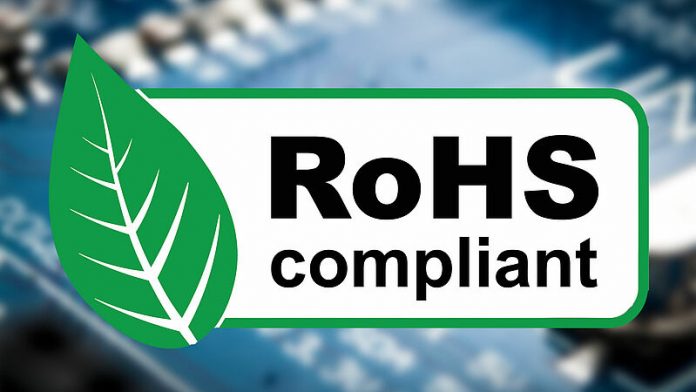 RoHS (Reduction of Hazardous substances) is a directive relating to electronic and electronic device manufacturing in the European Union. It came into action after 1st July 2006 although it has its roots back in 2003. The directive limits the use of hazardous materials found in electrical and electronic materials (EEE). After 1st July 2006, any relevant product being introduced in the market had to pass the RoHS regulations.
The objective of the directive is clearly stated, to reduce and prevent the harm that results from the restricted materials to the environment. This harm may happen during material disposal or recycling. When exposed to a human being they may pose a huge threat to human health. When all the companies comply with the RoHS the risks associated with the materials to human health and the environment will be reduced. This is because a human beings will not be exposed to the materials hence they won't pose any harm to them.
Any business that operates or wants to operate in the EU market, by directly selling or manufacturing electronic and electrical products is required to comply with the RoHS. The directive also applies indirectly to any third party that buys a product from a business and directly distributes them to the EU.
What substances are restricted?
The following substances are restricted by RoHS. For your products to comply with the RoHS, they must contain 0.1% or less of the substances below.
Lead (Pb).

Cadmium (Cd).

Mercury (Hg).

Polybrominated diphenyl ethers (PBDE).

Polybrominated Chromium (CrVI).

Polybrominated biphenyl ethers (PBDE).
Most of the affected products include household appliances both large and small household appliances, It and telecommunications equipment, consumer equipment, electrical and electronic tools, lighting equipment, medical devices, automatic dispensers, etc. Some products used military application and large-scale industry are RoHS-exempt. Lead too is exempt in some applications however, the list of exemptions is always subject to change.
RoHS compliance testing.
RoHS compliance has a standard testing practice for most of the electronic manufacturers and distributors across the world. When electronic and electrical goods are not subjected to RoHS testing it means they are not compliant and cannot be sold in the European Union markets.
RoHS compliance is important to your business, this is because failure to comply with RoHS can lead to restriction from selling your products to the EU market or total closure of your business.