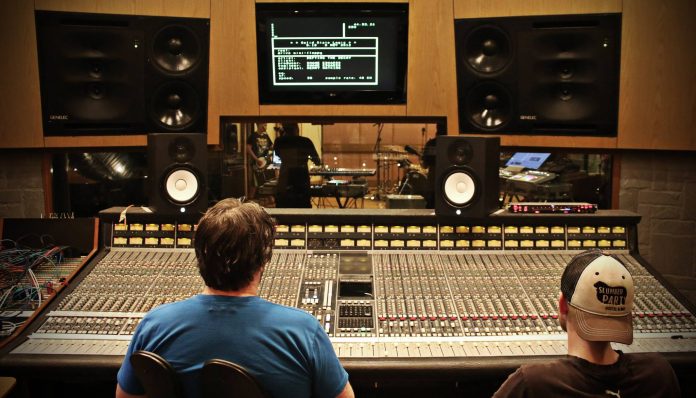 Ever wondered how long it takes to develop a background track or music for a movie or a game? It takes weeks and months and for then the composers, sound engineers, musicians, technicians, or mixers have to use this space to the most. It is then a studio is considered great if they can house all the needs perfectly before the song takes on the shelf. To do this, the relationship between design and creativity has to be understood for the traits of a good music recording studio to come forth. Here are listed some traits:
Digital Audio Workstation
There are few specific components attached to the DAW in a recording studio like a computer, software, and sound card and input devices. The presence of software like Pro Tools, Ableton Live, and Steinberg Cubase eases the task of reaching the final goal with the track without much difficulty. A time-based grid can also be used by DAW to mix several tracks to be sourced differently.
Mixers: Analog vs Digital
Though having a wide range of mixers available to choose from, several studios still have and prefer using the analog ones. These are costlier than the digital options available. Top-notch studios, though, prefer offering both the solutions. Studios select the mixers based on the genre of the songs they are composing as both are equally good in their domains.
Equipment: Headphones and Monitors
Traits of a good studio include how fine headphone backups do they offer. Tracking involves a mandatory requirement of closed-back headphones to ensure the sound doesn't leak out and fall back to the singer's microphone. While mixing requires open-back headphones. To avoid hearing fatigue, most studios install monitors that enact like the regular speakers and can help in mixing.
Microphones and Amplifiers
Large and small diaphragm microphones are some great gears that some great studios have. These help to track more deep and solid sounds. They also have ranges of amplifiers like Fender or Marshall for various genres of music.
Recording Rooms
The rooms are made scientifically suiting the purpose of every song that is produced. Few rooms are made for live recordings, few are made to avoid music bleeding, and few to make the sound appear boxy. It is a heft investment that studios bear.
Songmill music studio has all the traits required for it to be called great, alongside providing a smooth experience behind a song production.