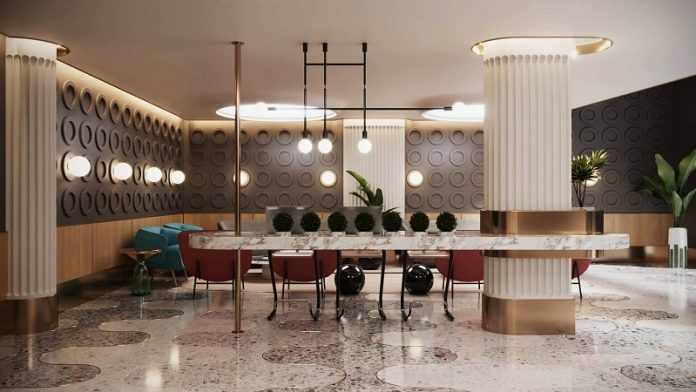 Currently, the 3D Project has become an important tool for architects. 3D rendering software is a revolution for professionals working in the area when presenting three dimensional modeling of houses, buildings and other projects. This resource collaborates in different ways in the relationships between clients, architects, contractors and companies with the real estate market. Throughout this content, we will present the points that highlight the importance of 3D projects and how they are some of the fundamental tools in modern architecture.
Realistic presentations
The realism of 3D designs has become a very attractive point within architecture. After all, it is something that values ​​the architect's work even more when it is presented to clients. The current programs have numerous tools whose results are presentations rich in realistic details. It is possible to develop images with great quality and still work with realistic elements such as lighting, textures and color palettes identical to those that can be found in paint stores. This proximity to the real world becomes a great advantage. The software 3D modeling can present these changes so very sophisticated and rich in detail.
Better visualization of the final product
In many cases, clients find it difficult to see the concepts presented by architects. Even with photos and other images as a reference, it is still complicated for some people to understand how these changes can be made in their properties. Therefore, the 3D project is a resource that collaborates a lot with the work of professionals in the field. Environments or developments are developed with the help of programs with 3D tools, such as the famous Foyr Neo. Based on this digital model, architects are able to present customers with a preview of the final product, both indoors and outdoors.
Projects developed in less time
Even with the great amount of details, a 3D project can be developed in a short time if compared to a "traditional" 2D project. Many of the software used have a previous database with several architectural items. 3D modeling programs use CAD technology resources to develop designs based on information from 2D plans. In this way, they are able to carry out more efficient work with more detailed results in relation to space.
Improvement in project planning and execution
While it is a visual resource for the architect to present his ideas to clients, the 3D project is fundamental for the work of the contractors or engineers responsible for a work or renovation. This document in digital model format becomes a guide for the professional to guide his team during the execution of the project. Looking from the business point of view, offering this tool is a way to deliver a more complete service to customers.
The 3D project is a resource that can be a significant point in the marketing strategy, validating the high investments in software aimed at the development of 3D models. Now that you are aware of the importance of 3D design in the area of ​​modern architecture, it is an excellent time to make use 3d software.