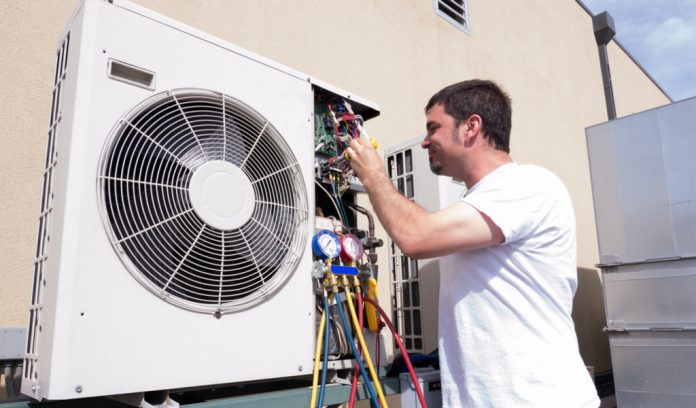 We have the habit of remembering to do the maintenance of some appliance only when system not working properly, and with air conditioning, it is no different.
However, keeping air conditioning up to date and doing it preventively is ideal. If we identify the flaws before they start to cause problems, it is easier to find solutions and keep the environment at the temperature we want.
Air conditioning maintenance ensures, among other things:
Longer device life;

Savings in the electricity bill – when the air conditioning is dirty or defective, it demands more energy to cool the rooms; It's true that when air conditioning is defective it can cause a rise in your electricity bill. Choose the right plan for your home electricity needs, it can be a huge help. Electricity companies like New Power Texas provide energy usage reports to help you understand how you're using your electricity.


More health for people who frequent the environment. After all, dust and other dirt will not accumulate on the device and cause allergies and respiratory diseases.
Preventive maintenance of air conditioning can be done in two ways:
at home, with homemade methods,

or with the support of a specialized company – the best option to avoid problems.
The maintenance of air conditioning consists of regularly cleaning the filters and the front panel of the appliance to remove dust accumulated in places that we do not reach in cleaning the house daily.
The cleaning of the coil also helps keep the air conditioning running well, to repair your unit and reach temperatures cooler with good performance and lower cost of electricity. Before starting to clean the air conditioner, unplug the air conditioner to avoid shock during the process.
Buy cleaning products suitable for the appliance in advance. They are usually found in specialty stores or hardware stores. Now for the instructions:
Remove the cover and filter from the air conditioner. This is necessary to expose the device's cooling coils and coils.

Use a vacuum cleaner to remove excess residue.

Spray the cleaning spray on the coils to remove dirt, mold, and, consequently, the impregnated odors that leave the environment uncomfortable.

Clean the filter under running water or have it replaced if worn.

Reposition the filters and the cover and wait for about 15 minutes before turning on your device.
What Should Be The Interval Between Air Conditioning Maintenance Cleanings?
To ensure good air conditioning maintenance, clean regularly. For home appliances, it is recommended that cleaning is done once a month.
In professional environments, with more intense use, the period should be shorter, from 7 to 15 days between cleaning.
Maintaining this regularity is essential to prevent damage to your device. In addition, you guarantee the quality of the air that circulates in the environment. Check out this website https://lkbrothersaircon.com/ for more aircon services and prices in Singapore.