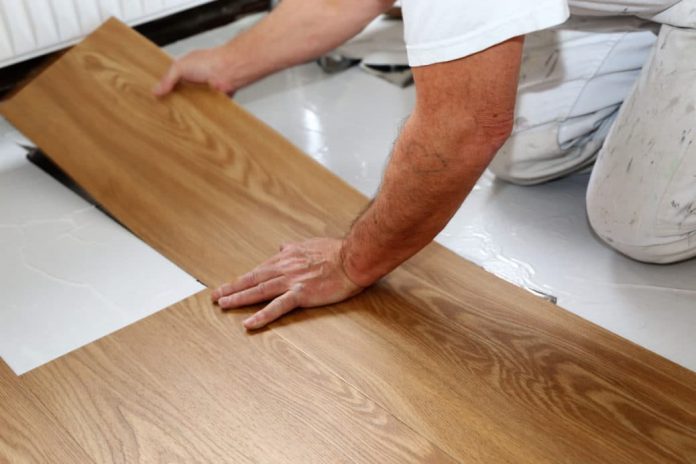 When it comes to choose tiles for the flooring for your house, you will find a wide range of options to choose. You can either go for ceramic tiles or hardwood flooring, but all these things would be a bit pricey. You can go for laminate flooring also but it will not be a durable option. So, now the question is which is the most affordable as well as durable tile for flooring and the answer is vinyl tiles. They are now popular all over the world for their extensive level of durability and cost-effective feature. 
What are the basic differences between laminate and luxury vinyl tiles?
The first key difference between laminate and vinyl tiles is the price. Laminate flooring is a bit affordable depending on its grade. On the other hand, vinyl tiles can be found in various designs and so their prices also vary. 
Second point of difference is that luxury laminate flooring is not so durable. However, in this respect vinyl tiles are highly durable depending on its brand and price. The quality of tiles depends on its thickness. The more thick tiles you choose for your floor, the more durability it will ensure and its price will also increase. 
Besides these two points of difference, vinyl times have many other features that make it a better choice for homes, especially in extreme climate condition. Most of the branded vinyl tiles are water-proof, scratch-resistant and mold and mildew proof. Laminate flooring does not have all these qualities. 
Vinyl tiles are easy to maintain 
Yes, vinyl tiles are easy to maintain and that is why it is most preferred in the homes that have pets and children. The scratch-resistant quality of these tiles protect them from lot of marks and moisture that may often come from young animals. These types of tiles are easy to clean. You don't need to bear much hassle for cleaning them. They are easy to maintain and this is the reason for their growing popularity in the market. Most of the people now opt for these tiles for their durability and cost-effective features. 
Spills and other types of accidents are not a big problem because these tiles do not absorb moisture, odors and they are highly chip resistant. All you have to do is to mop the tiles on regular basis to keep their shine intact for a long period of time. Unlike laminate flooring or other materials, you do not need to buy any special type of cleaners. Just do regular mopping and your tiles will shine like newly purchased. 
The look and design of these tiles are so classic and elegant that they can go with any type of décor. You can use these tiles both for residential and commercial places. They are just perfect to grab the attention of the people at once. They cost much less and their installation cost is also very low and hassle-free. These tiles are made of ceramic particles mixtures which enhances their durability to a great extent.