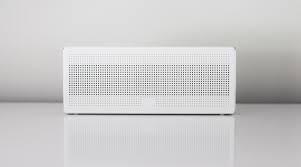 People have different opinions whenever we discuss HVAC services. Some had an excellent experience while others had to face lots of troubles. That's why; it becomes very hard to keep the right track of the truth and myths. If you are also struggling with the same scenario, this article will be going to help you.
Myth – Change the filters once a year.
If you also believe this is the truth, then you are following the wrong information. It is not only a myth but a blunder for your HVAC. According to the professionals, it is recommended to change the filter every month. The changing frequency should be more if you have pets or your house welcomes lots of dirt and dust. This will help in running the HVAC system more effectively.
Myth – Bigger the size, best it will work.
It is absolutely a myth because the efficiency of HVAC systems doesn't depend on the size. You must know that the HVAC system's size should be based on your home. If your house is small and the system is big, it has to struggle a lot for working up to the mark and also not able to remove the humidity properly. In this, you can contact the experts to help you out in determining the right size.
Myth – Don't opt for maintenance until your HVAC is broken.
An HVAC system is not your car that to mend only when it is broken. The HVAC system needs to go for regular maintenance to make sure that it is running perfectly. Not only this, but you can also save your money by avoiding future expensive problems. Calling the experts for the same purpose is the right thing to do.
Myth – Be sure about getting the air leaks in your home.
Is it seems easy to locate the air leak around your home? No! Clear in your mind that your eyes can even miss the biggest leaks. The technicians provide services associated with the regular maintenance of systems. They will visit your home and check all kinds of leaks.
Myth – Heating and cooling can easily be done by turning up the thermostat.
The thermostat indeed works to control the temperature of an HVAC system. The temperature can never be reached if your HVAC is not working properly, even when you set the thermostat at a high level.
The conclusion
It is not easy to tackle the problems. Hence, you should know how to find the best air conditioning contractor. Wolfers Air Conditioning is here to help you by providing unsurpassed services.