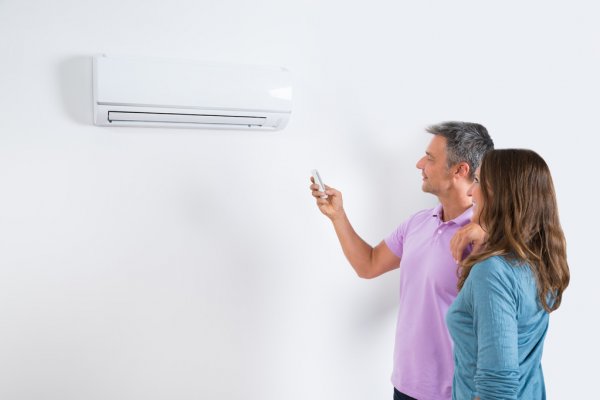 We have already started the cold season, of low temperatures, and the air conditioning also helps us in this season. If we do not have a fireplace that surrounds the house, it is sometimes impossible to withstand the cold, depending on the geographical area in which we live. This is when air conditioning repair and installation is needed.
Benefits Of Installing An Air Conditioner At Home
Refrigeration in homes became popular in the 1960s in the US, although its appearance was found much earlier, specifically in the late 1920s. Previously, they were more rudimentary, but the technology has evolved, and its efficiency is higher than ever.
If you are still cold (or hot) at home, know the advantages of air conditioning that, perhaps, you did not know.
Five Advantages Of Air Conditioning
Temperature control: Both in summer and winter, the air conditioners can be used at home. Depending on the moment and the situation, we can regulate the thermometer and control the room's temperature. No more being hot or cold at home!

Increase performance: Thanks to maintaining, at any time of the year, an optimal and regulated temperature at home, we will be able to make the people who are inside can increase their intellectual and physical capacity, and thus they will perform more at work or school.

Better air circulation: Thanks to the installation of air conditioning in the home, each room will renew the air it contains, thus we will breathe cleaner and better air every moment we spend at home.

Reduces environmental humidity: An air conditioner makes each environment in the room drier and, therefore, prevents the appearance of environmental humidity that is harmful to human health. If they exist, it would be possible to contract respiratory diseases such as sinusitis, asthma, or lung infections.

Absolute silence: Today's air conditioning is quieter than ever. On many occasions, depending on the time of year, the air does not have to work at maximum power. Current appliances are automatically regulated and offer maximum user comfort with zero discomforts. Many latest generation models offer silent mode to have absolute peace of mind in our homes. We can read, watch a movie or sleep undisturbed.
As a guide for the optimal and correct use of this type of device, we must consider all the details of manufacture and use that each brand indicates to us or we find an expert contractor. Once we have bought and installed it, we will have to take care of and maintain the air conditioner so that its useful life is as long as possible.
Experts recommend cleaning the filters every so often and replenishing the gas in the appliance. Besides, we must adjust the temperature to not imply an excessive expense for the electricity bill in our home. By following a few simple steps, we can enjoy an ideal environment at home all year round. What are you waiting for to enjoy home too?