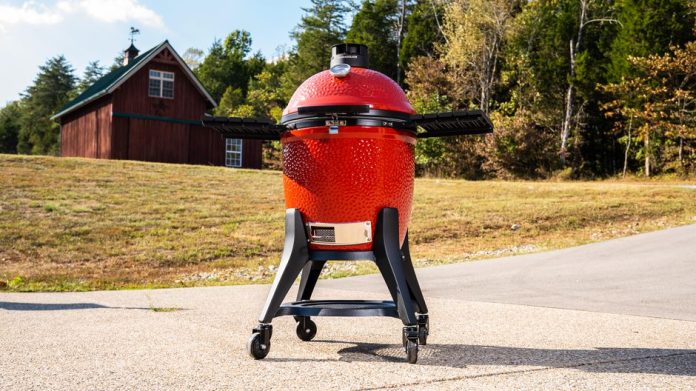 BBQs 2u had flourished from the efforts and passion of three generations. This family business has always been the first choice of people who love barbecue and want only the best quality and cost-effective barbecue products. They have helped in making outdoor cooking a new trend in the United Kingdom. Their reputation as one of the largest dealers of Kamado Joe, Napoleon, Masterbuilt BBQs, and Ooni pizza ovens in the UK is not in vain. They provide customers with the best deals on the latest products.
They not only sell barbecue grills and pizza ovens but also various accessories, tools, and delicious BBQ rubs and sauces. BBQs 2u is constantly sharing its knowledge about barbecue from its years of experience and customer support. Anybody who wants to try out the demonstrations for different products can visit their showroom which is open from 10 am to 5 pm for the whole week. They are always eager to advise the customers so that they can find the perfect product that meets their requirements.
For those who are aiming to buy a Kamado Joe grill, the Kamado Joe Classic Black Friday sale is the best chance to get a discount or grab a gift. It may come with various accessories like tools, utensils, or covers. Kamado Joe grills are not like usual Kamado grills. They are suitable for multiple cooking procedures and have more advantageous features than other Kamado grills. It is one of the best in the market in terms of quality, built, and design.
The customers would get options for different cooking surfaces for these grills. A standard Kamado Joe grill from the classic series would have a built-in thermometer, divide and conquer cooking system, and sliding ash drawer among other features. This ceramic grill has a thicker wall and heat retention efficiency than other grills. It is easy to cook at both low and high temperatures with this grill. As long as it has charcoal and oxygen, it is quite efficient in maintaining a stable temperature.
 The customers also love the Ooni pizza ovens that not only give them a perfectly baked pizza in seconds, but are also able to cook items of vegetables, fish, and meats. The Ooni Koda series is recently very popular among users. The Koda series comes in two models i.e., the Ooni Koda 12 and Ooni Koda 16. The first one would allow the user to bake a 12-inch pizza and the latter can accommodate a 16-inch pizza. The user just needs to attach a propane gas tank and switch on the ignitor and adjust the temperature with the same switch.
Be it the Ooni pizza oven or brands like Napoleon, Masterbuilt, or Kamado Joe UK has the best dealer in the market – BBQs 2u. It is going to make the fun and excitement of barbecue double with the upcoming sale. With the best outdoor cooking equipment, the customers of BBQs 2u are going to have a blast this holiday without putting pressure on their pockets.