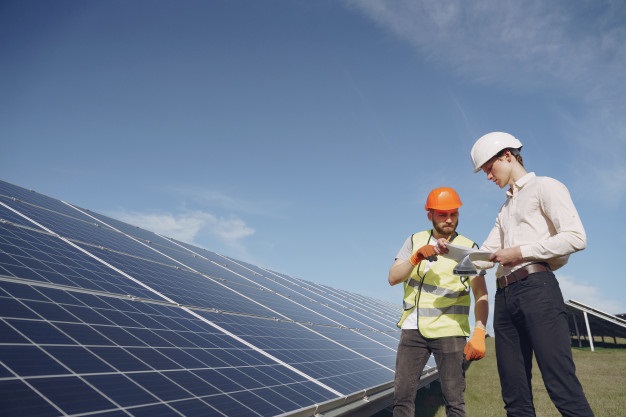 With the changing times, businesses must modify their method of consuming energy to appeal to the new-age consumers. Nowadays, with so much talk of global warming and the adverse effect of non-renewable energy, every firm must go green. Businesses, big and small alike, enjoy altruistic and financial gain if they opt for renewable energy instead of non-renewable resources. Therefore, if you are a business owner, and want to explore more on the topic, continue reading this article to find out more.
Image Conscious Buyers: Go green instead of depending on petrol, diesel, and other forms of non-renewable resources. It is the smart thing to do, and you get cookie points from your audience base. When you conduct business in an eco-friendly manner, people are sure to promote your company. You may contact organizations specialized in providing businesses with energy supplies. For example, a company may reach out to North American Energy Solutions for all its energy supplies and carry on business with no hurdles whatsoever.
People these days are more conscious about their purchases. They can access the history of the company with just a few clicks on their mobiles. The 'Woke' customers want to contribute to the businesses not harming the environment. They do not want to support large corporate firms systematically ruining the environment; instead, they like to help grow a green business of an independent entrepreneur.
Buyers want to learn more about the face behind the company. Therefore, create a narrative that is inspiring and helps people engage with your business. When the entrepreneurs are environmentally conscious in their approach, they attract an eco-friendly audience base as consumers. Therefore, going green is beneficial from an altruistic as well as a financial standpoint.
Tax Deductions: Most people fail to see is the monetary gain in opting for a green business. The US Government wants to encourage more and more businesses to go green, rendering them a financial boost by reducing tax. The US government provides a dollar-for-dollar reduction in business tax bills against a company's gross income. To put it in simpler terms, if you spend $1000 implementing changes to turn your business green, your business tax will be reduced by the same amount. Suppose a business owner buys an expensive product to help his business go green; he will only receive the tax benefits if he implements the item to produce efficient results. If one fails to show proof of implementing greener footprints, they will not receive a tax reduction. In California, businesses may receive up to 40 percent of tax reduction for generating a greener outcome.
The Long-Term Financial Gain: The Small Business Administration (SBA) offers financial solutions to business organizations to help them flourish. Some businesses may also receive an additional subsidy from the government. Moreover, when a business owner invests in solar panels and windmills, he reaps financial benefits in the long term. Precise examination of data will confirm that renewable energy is cheaper compared to non-renewable sources.