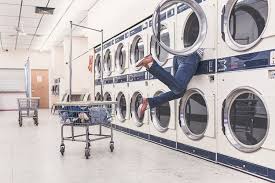 Fittings are standard accessories for plumbing and heating. With their help, the installation of pipes is fast, accurate and safer. The following joints can be made with the help of fittings:
straight joints

changes of direction

Adapters

joints with mounting parts

pipes with different diameters

pipes of different materials
Presentation of the types of fittings
Here you can find an overview of the types of fittings that you can use for different pipe materials. Choosing the CNPH Plumbing and Heating services offers you a clean options to get the following solutions.
Press fittings
Press fittings allow proper, fast and safe processing, as the pipes must only be cut to the desired length and joined using the press fitting.This type of fitting is increasingly used for copper pipes, stainless steel and multilayer composite pipes. They have many advantages:
time saving due to fast processing

safe flame-free processing technique

without transporting heavy gas cylinders

clean appearance by precise processing

immediately after mounting the "tight or tight" pressing test is possible
The system of press fittings for composite metal pipes consists of:
a brass body

two O-rings, which compensate for the thermal expansion of the pipe, thus creating a perfect insulation

a stainless steel sleeve, which is deformed by pressing and

A transparent plastic ring, which joins the stainless steel sleeve with the brass body.
The press fitting system for copper and brass pipes contains only an ethylene-propylene-diene-onomer (EPDM) sealing element. The system is suitable for heating and drinking water pipes.
Technical novelty: pressed contour V
leaky when not pressed

due to the slight oval shape, the lack of tightness is possible even from a low pressure

pressing gives the fitting the desired shape

pressing takes place by means of a pressing jaw or a contour pressing belt V
Fixing with clamps or compression
Copper pipes, multilayer or aluminum composite pipes, as well as chrome pipes are often joined by screwed or compression joints, the procedure is quick and simple.With the help of the screw connection you can make pipe joints at a convenient price, without the need for pliers or jaws to press. All you have to do is tighten the nut with an ordinary wrench, thus making an absolutely tight joint. By tightening, the tightening ring is deformed, thus fixing the support head.
Apart from the pipe and the connecting piece, all you need is a pipe scissors or a copper pipe cutter, a wrench and a pipe calibration ordeburring device.
Compression thread is mainly used in sanitary installations. It consists of a Dutch conical nut, which is pressed with the sealing ring on the so-called fixing cone. This is followed by a spacer ring, which prevents the rubber gasket from rotating and being damaged, and then the compression gasket, this makes the actual sealing between the pipes. For mounting you need a key.
Cold soldering and screw fittings
Cold glued fittings are mainly used for drinking and wastewater installations. Plastic pipes must be clean, dry, free of dust and grease. Bonding is done with an insoluble solution.
Screw fittings are mainly used for galvanized steel pipes. They only need to be screwed on. The fitting ensures tightness, without the need for gluing, welding, clamping or pressing. In addition to the screw fittings, you also need sealing hemp, neo-vermite or thread sealing tape. For mounting, you also need a pliers for plumbers (parrot type), no special tools required.