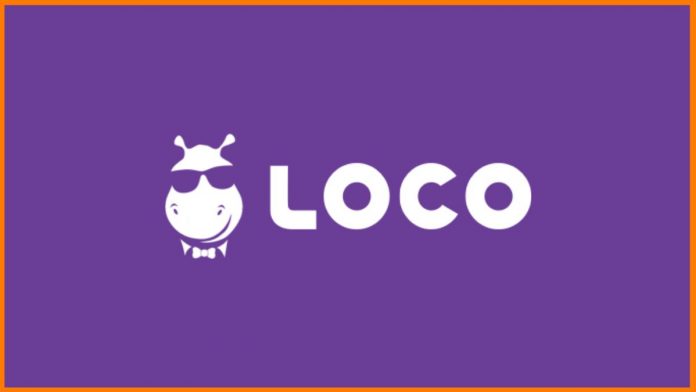 Loco is a trivia game, and it is common on most online gaming platforms. The game involves a series of questions that players answer to earn money. The scheduled time for the loco game is at 1.30 pm and 10.00 pm. It is assumed at this moment; most people are free. Apart from playing the game to win money, it also engages your brain and adds more knowledge. Download the app and enjoy the game.
How to earn money in loco apps. 
As we have said earlier, Loco is a trivia game that involves answering questions. The players participate in ten multiple-choice questions. If you fail one question, you are out of the game unless you have a life. Each quiz is supposed to take a minimum of 10 seconds. 
Those that correctly answer all the questions in a real-time quiz are rewarded with cash. To get a life, you must refer a friend to Loco. Also, there is a bonus for referral. On weekdays, there are two quizzes (at 1:30 pm and 10:00 pm) and one on the weekend (10 pm). There is good news for this; the GetMega loco game is available all the time, join the app and enjoy the limitless game.
How to earn life through referrals in the loco app.
You may increase your chances of winning in Loco App by purchasing loco app life. When you introduce a friend to the Loco app, both of you receive one additional life or opportunity to play. While this recommendation and earn program does not pay you directly, the life you get might enable you to win the game.
The rule for playing Loco 
Begin the game on time, ensure you time the specified time for the game because if you miss it, you will have to watch it.

You get terminated if you do not tap the correct answer within 10 seconds.

If you give a wrong answer, you also get eliminated.

You can't apply more than one life in one

game

.

You must have a Paytm account to receive the money.
How Loco makes money to pay the players.
There is always some controversy when it comes to online earning. Questions such as where do they get money to pay subscribers? And whether it is legit or not? Are very common. The following are various ways the Loco earns money.
Through your mobile number
 when you download and install the loco app, you'll be prompted to create an account. During the process of creating the account, Loco will need your cellphone number, which will be used to send an OTP. The user must validate the OTP. Loco now has access to your mobile phone number. These mobile phone numbers are then sold to an advertising firm for a fee.
Third-party advertising
Loco uses in-app advertising to make money. In-app advertising is where app designers advertise other brands' products and services in exchange for cash. When users click on these ads, the app developers get paid.
Subscriptions
Just like any other app, Loco has a freemium and premium version. Some people like the premium version because of the additional features. It earns through premium subscriptions. There is a monthly, semi-annual, and annual plan; it will depend on the user preference.
In-app purchases
In-app purchasing is the additional cost that occurs after downloading the app. This is different from in-app advertising because it involves this to do with the app. For instance, if you are charged for upgrading the app version, that is an in-app purchase. Other examples include buying an extra life, buying additional storage, and unlocking premium.
Conclusion
Loco is one of the best trivia games in online games. It gives the players a chance to win real money by answering simple questions online. GetMega has made it easy to play the loco game by including it in its trivia game slot. Download the app and sign in. if you click the trivia slot, you will see the loco game. The advantage of this is that there is no time limitation for the game; it is available 24/7.
Frequently asked questions (FAQs)
Q1. Is Loco legit?
Yes, it is. Loco games have been on the market since 2018, and people have played and won real money. The game requires you to use your skills and knowledge to answer the question given. If you fail, there is no cash for you.
Q2. How does Loco determine the winner?
For an online game like Loco, this question is a must. The game begins with over a million players. There is a fixed amount of money in every game. As time goes by, some players get eliminated due to delayed and wrong answers. The players who will have managed to get all questions right, the money will be shared among them equally.
Q3. How does Loco pay its players?
When you win the game, you get paid through your Paytm account. This account should be accessible in your loco app for you to receive the money. You will then wait for one week to withdraw the money.